To book a one to one session please complete our booking enquiry form below. Prior to completing the form please read through our terms & conditions and Privacy Policy We will then contact you to confirm availability and suitability and to provide payment details.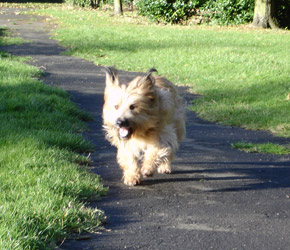 Booking and payments
Payment must be made in advance of the one to one session. Once payment is received your one to one session is confirmed
Cancellation Policy
Cancellation with less than 72 hours notice - full fee payable
Your dog
Each customer is responsible for their dog at all times. Ruff Diamond Dog Training accepts no responsibility for any injury or damages to any animal, person or property while participating in any session.
No mis-handling or physical abuse of dogs will be condoned.
Handling
No choke chains (Also referred to as check chains) are allowed.
Flat, non slip footwear must be worn.
No handler under the age of 16 years will be allowed to participate in any training session unless accompanied by a responsible adult.
Social Distancing
Social distancing (2m) must be maintained at all times during the session
All sessions will be outside and will go ahead irrespective of the weather (Unless it is not safe to do so, e.g. extreme heat)
During sessions I will be unable to demonstrate with your dog, so will explain to you, whilst maintaining social distancing
If you are displaying any symptoms of Covid-19 please contact me to rearrange the session