Fed up of being dragged down the street by your dog or being ignored when there are other people or dogs around? The starters course is an ideal introduction to training for dogs over 20 weeks of age at the start of the course. During the course we cover a variety of exercises including walking nicely on the lead, coming back when called, calmly greeting people, food manners and much more.
We restrict the number of dogs on the course to ensure you receive lots of individual attention.
The course is ideal for adolescent dogs that have started to be a little more challenging and for rescue dogs, or if you've just decided you'd like to do some training with your dog.
Please note, the course is not suitable for dogs that are reactive to people or other dogs. If you are having problems with aggression please contact us regarding one to one training.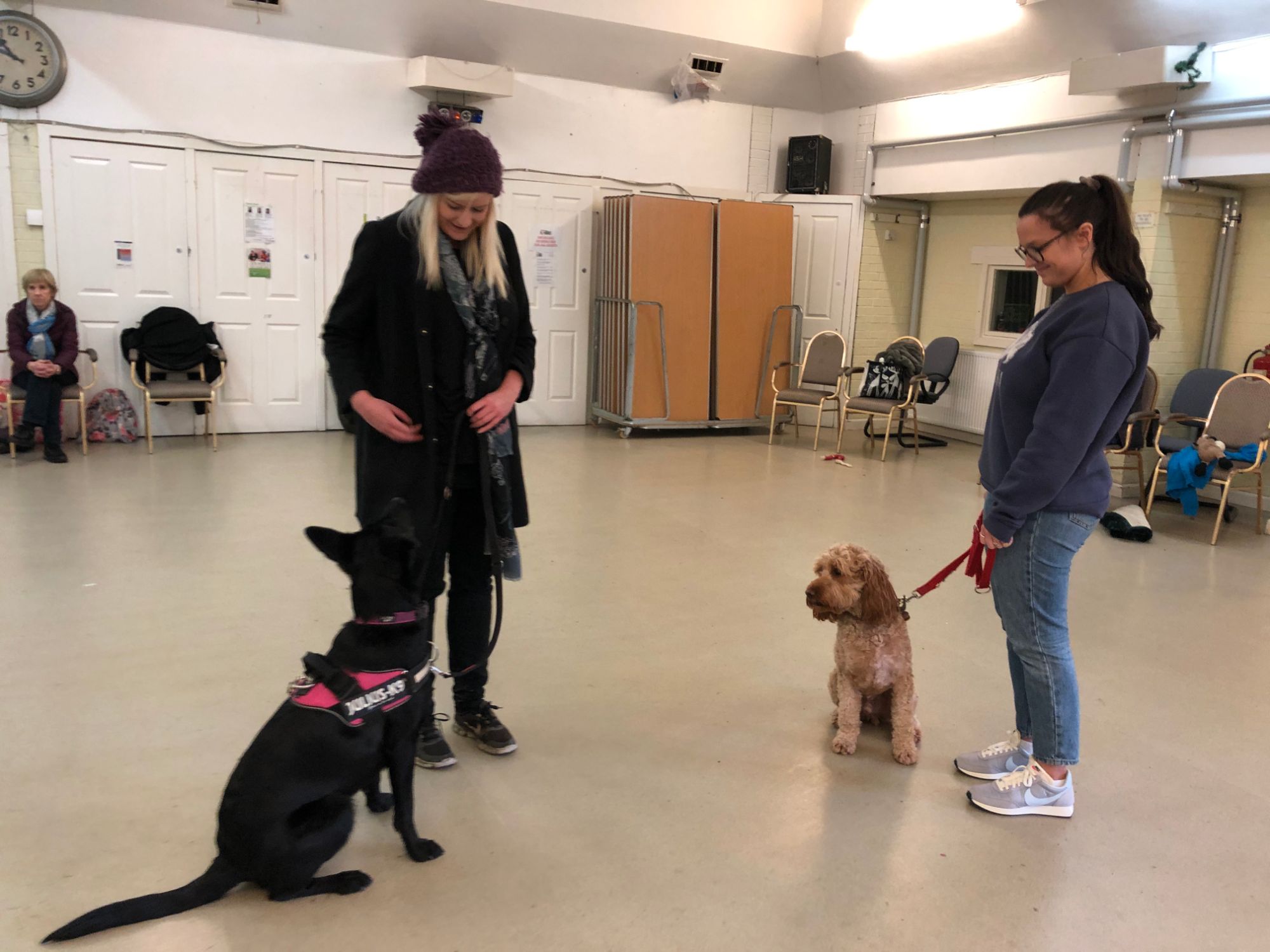 Our starters course is suitable for all ages of dogs from 20 weeks of age upwards. The oldest dog we've had on class so far was an 11 year old rescue dog and he did brilliantly.
We encourage all members of the family to get involved with training. (Children under the age of 16 must be accompanied by an adult).