Following the government's announcement on the 31st October resulting in a second national lockdown we are currently unable to offer face to face classes.
We are however, offering all classes online as well as tailored online coaching for more specific problems.
For further information, or to book online training/coaching, please contact us.
If you'd like to go on a waiting list for face to face classes when we are able to resume them please email via our contact page.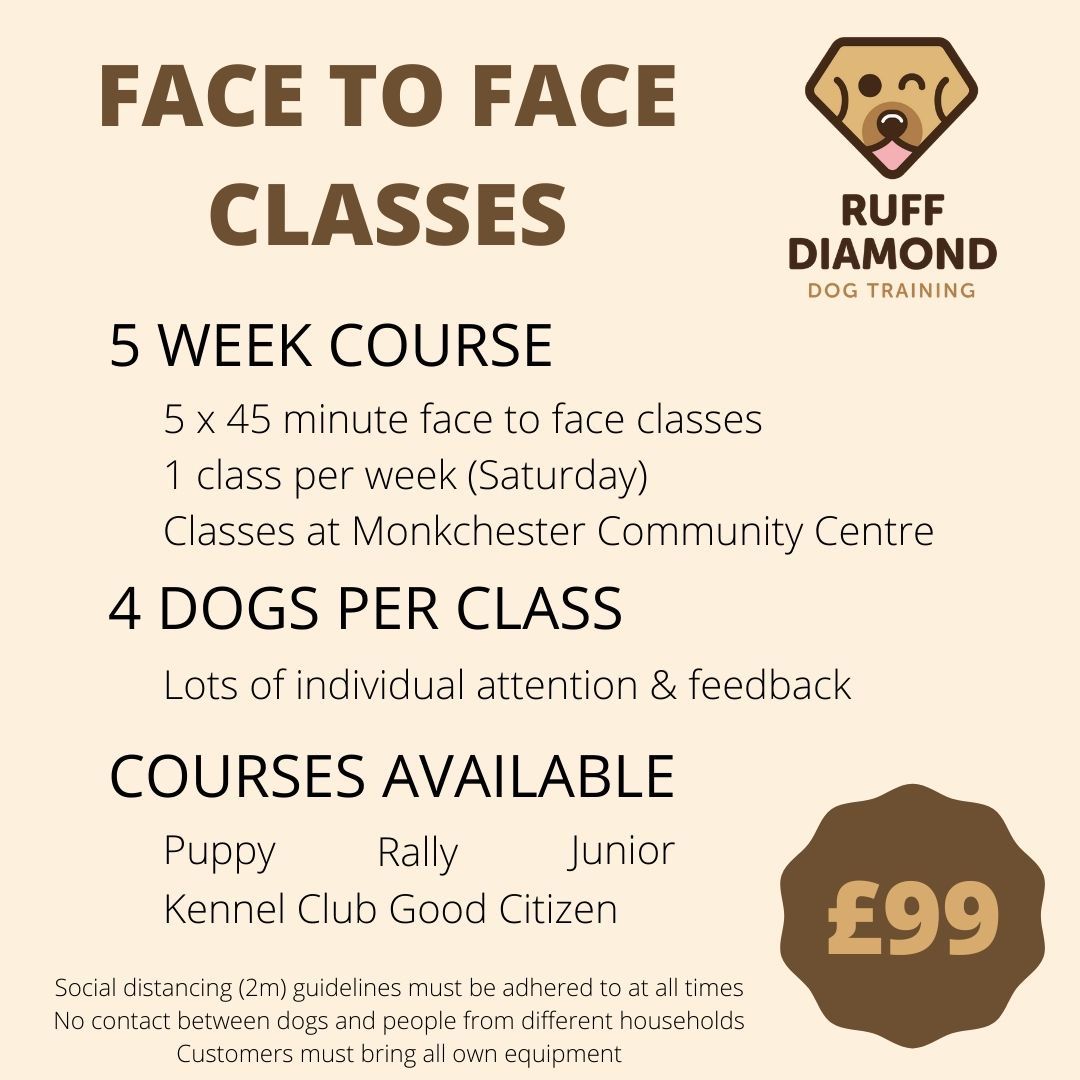 With only four dogs per class, our face to face classes offer lots of individual attention and feedback. These are five week courses with classes held at Monkchester Community Centre in Walker.
Please see below for upcoming availability.
During the first lockdown we introduced online courses which have proved extremely popular, so this option offers the best of both our online courses and face to face classes.
The course begins with a face to face class, then alternates for the 8 weeks between face to face and a week of online learning. Throughout the course clients can submit videos for individual feedback to help you and your dog progress.
Please see below for upcoming availability.