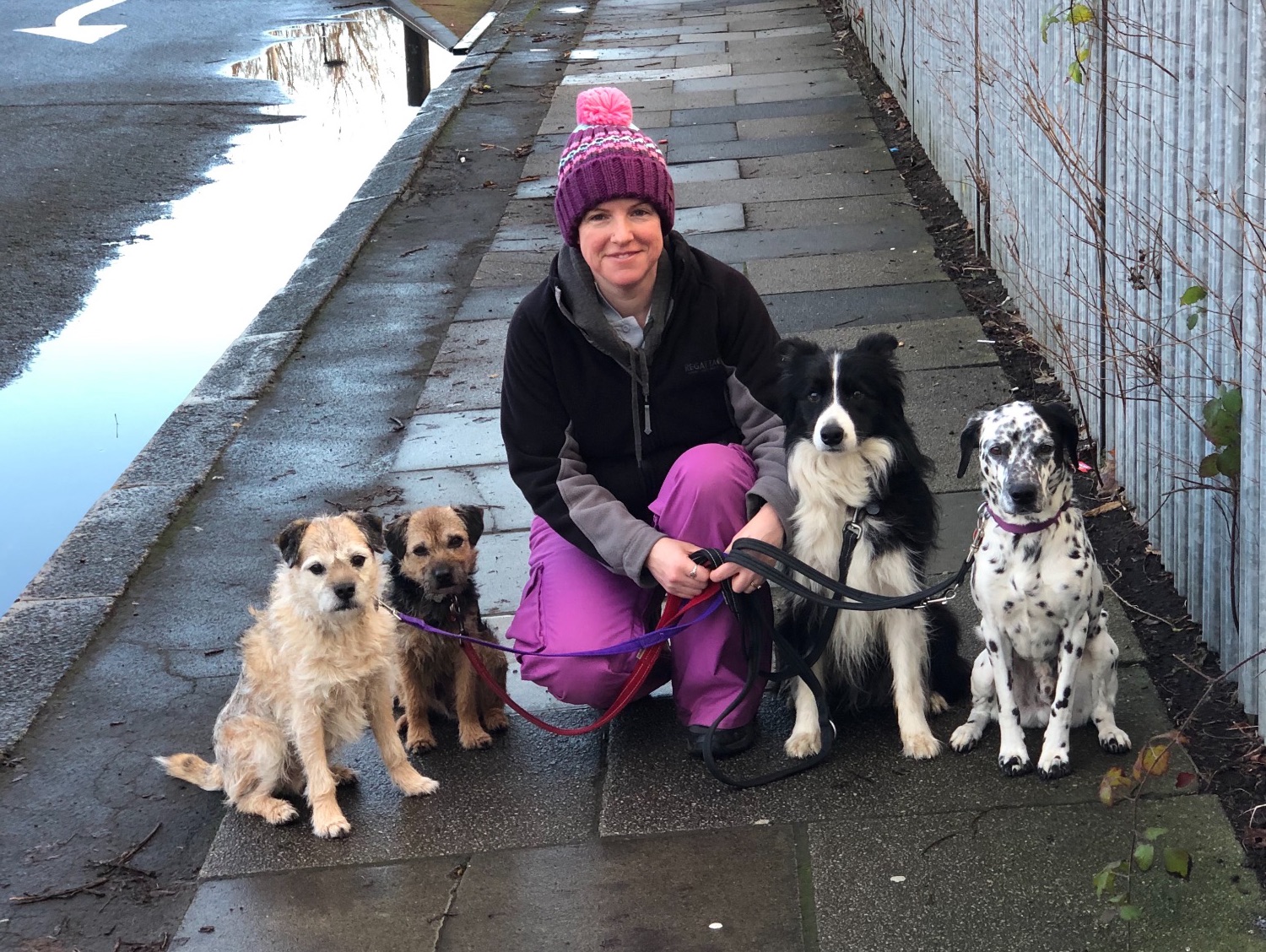 I am passionate about dog training, both training my own dogs and helping others to train their dogs. I am a member of the Association of Pet Dog Trainers, an organisation which promotes kind, fair and effective methods of training. Over the years I have studied canine behaviour and have a Foundation Degree in Canine Behaviour and Training. After running classes for a local organisation I set up Ruff Diamond Dog Training in 2009 and thoroughly enjoy running weekly training classes and one to one sessions.
I am currently the proud owner of three dogs, Rab, Cal & Rossi and the majority of my spare time is spent with them, whether it be walking them, doing some training or just spending quality time together. All three dogs have their Bronze, Silver and Gold Kennel Club Good Citizen Awards. We also enjoy doing a little bit of competing; Rab and Cal in competitive obedience, Rossi in Talking Dogs Rally. The photograph also shows Phin who is sadly no longer with us, he loved his Talking Dogs Rally and also had all his Kennel Club Good Citizen Awards.
I'm also a member of the Behaviour Collective, an informative group run by behaviourists and trainers.
CRISTEN BROWN BSc, FdSc, MAPDT (00897)