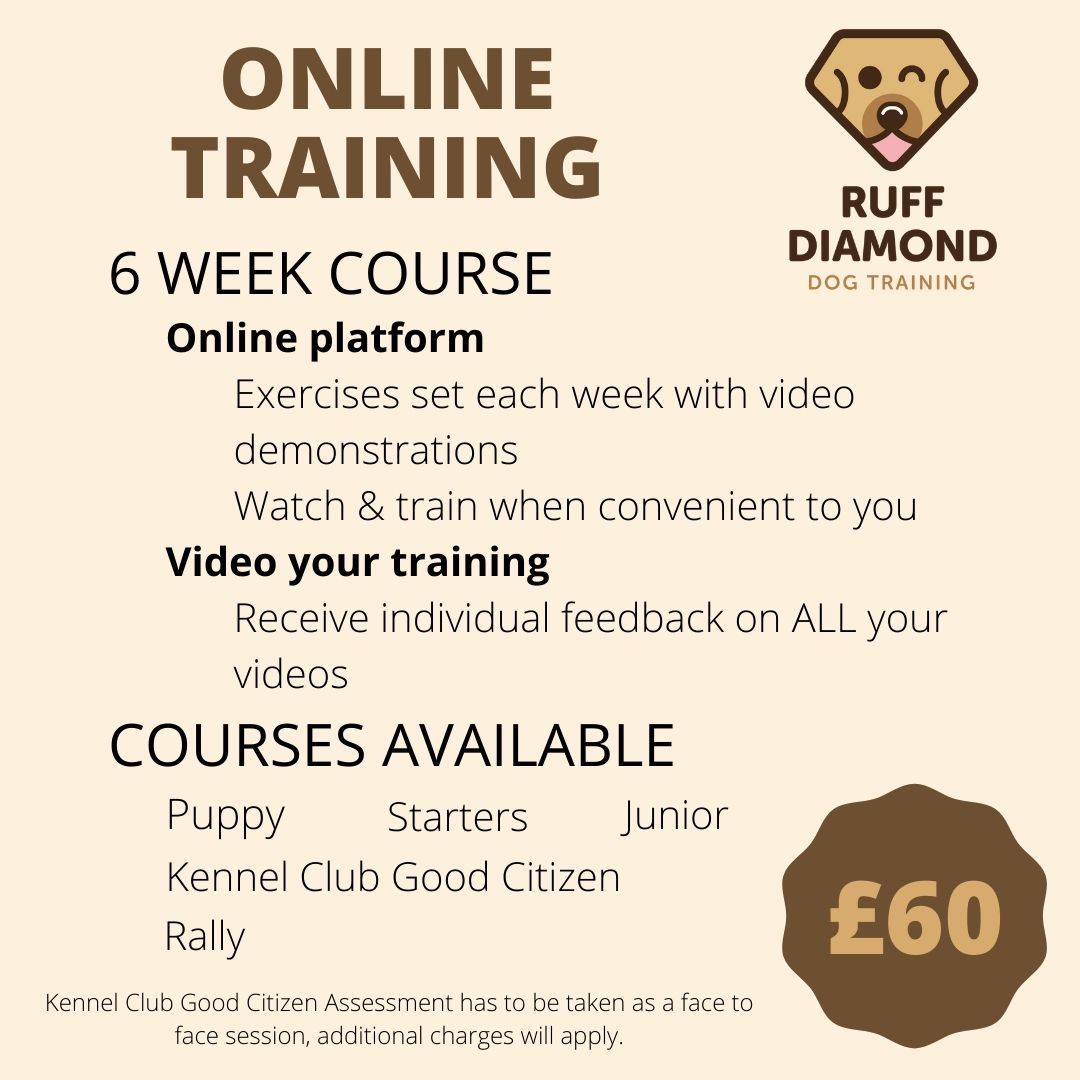 We offer a range of courses via online training, allowing you and your dogs to train at times convenient to you. Perfect for if you aren't able to commit to a weekly class.
Each week, on our online platform, you will have access to the exercises with videos demonstrating what to do and lots of tips on how to progress with your dog. Throughout the 6 week course you will get lots of support. You can send videos of your training as often as you want and I will feedback on each video to ensure that you progress.
In addition, we also offer online coaching, perfect for if you have specific exercises you would like to work on. These packages are tailored specifically to your requirements.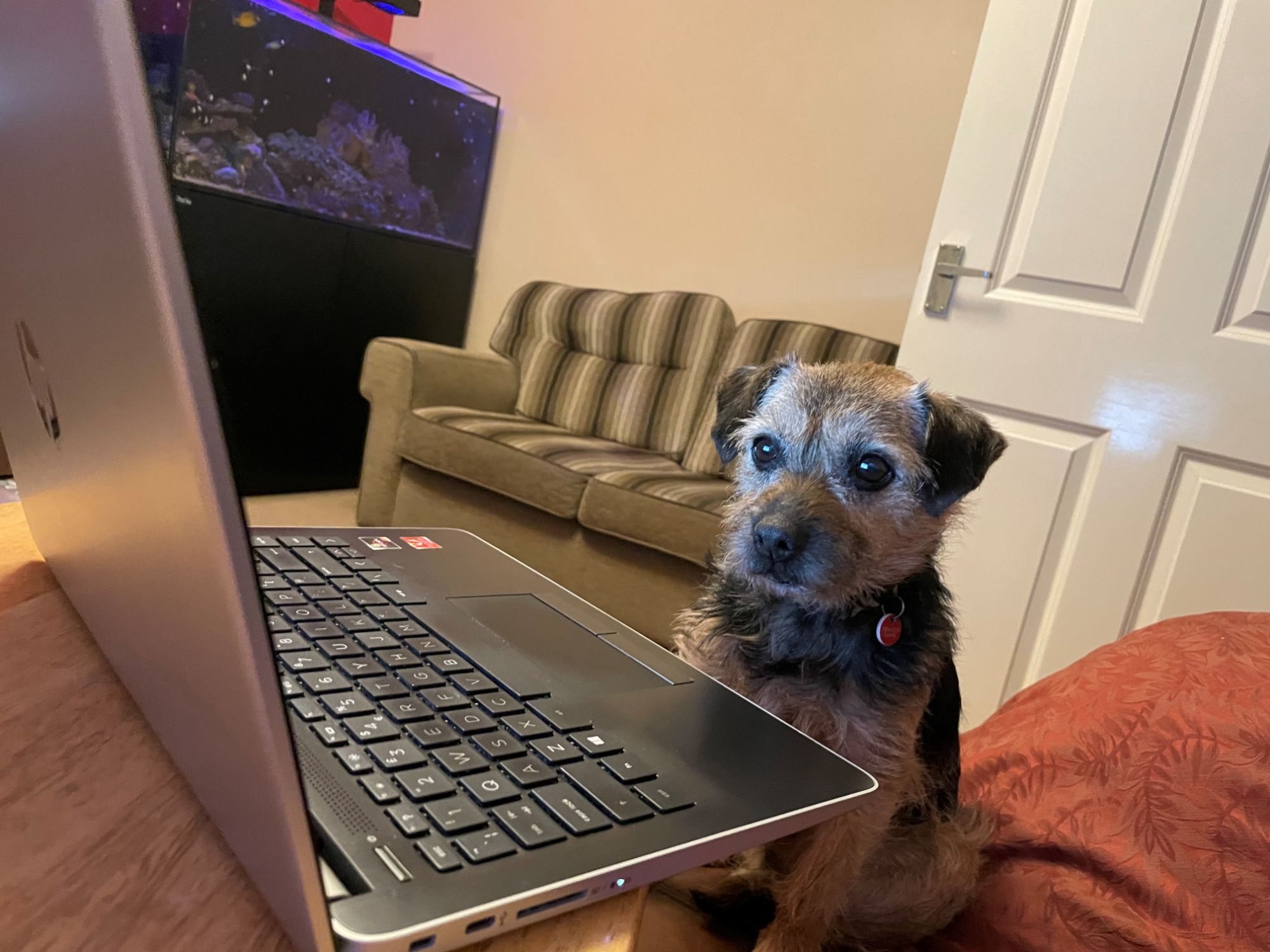 TRICKS COURSE
Looking for something to keep you and your dog entertained but don't have lots of time to commit?
Our tricks course is the answer.
12 week online course
- Each week we will work on two exercises
This means you can easily work on this course alongside other Ruff Diamond courses or if you have other commitments that mean you don't have much time
Weeks 4, 8 and 12 will be review weeks, revisiting the exercises we have covered so far
Suitable for ALL levels
Each trick is divided into beginners, intermediate, advanced and sometimes expert so everyone can join in
Explanations and where appropriate video demonstrations for each trick and each level
Send me videos of your training and I will feedback and help you progress and make your tricks even smoother
*All this for only £60*
to book one of our online courses please complete the booking form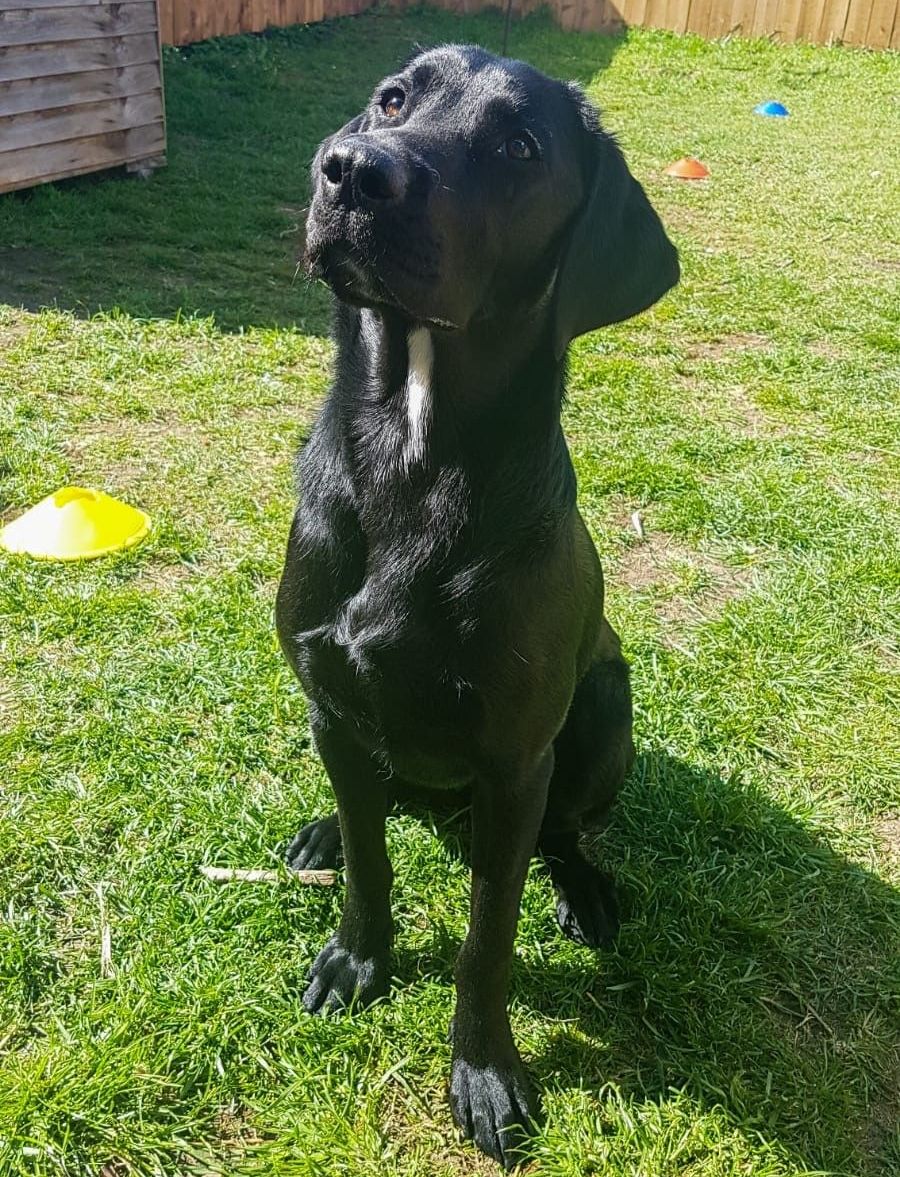 'Cris is brilliant, all her videos are so easy to understand and they break down each task so it's manageable. I was really impressed that every video I sent back has a detailed review of what we are doing well and how to improve and feedback is very prompt.
Cris has a fantastic positive attitude, I always feel like she gives 100% back to us and never worry about asking a silly question. We're looking forward to signing up to our next round of online classes with Cris'.
Danielle and Lily
'The training videos Cris has made are without a doubt the best that I have come across. All of the commands are broken down into small manageable steps that have been really easy for me to understand and the dog to pick up.
I also can't thank Cris enough for the time she has put in to reviewing all of the videos that I have sent her of us practicing the different exercises. She always always gives really useful personalised feedback when we have found things tricky and has suggested lots of different ways to develop the activities.
It's been a great way of entertaining the dog, keeping him busy, and its lots of fun! it's been really great to have a mix of practical and useful exercises on loose lead walking and recall and some fun challenges such as toy-tidying and selfie-posing. We've already seen a difference in the dog using tips from Cris.
All things considered if you are interested in doing training with your dog in or out of lockdown I couldn't recommend Cris highly enough.'
Georgina and Dexter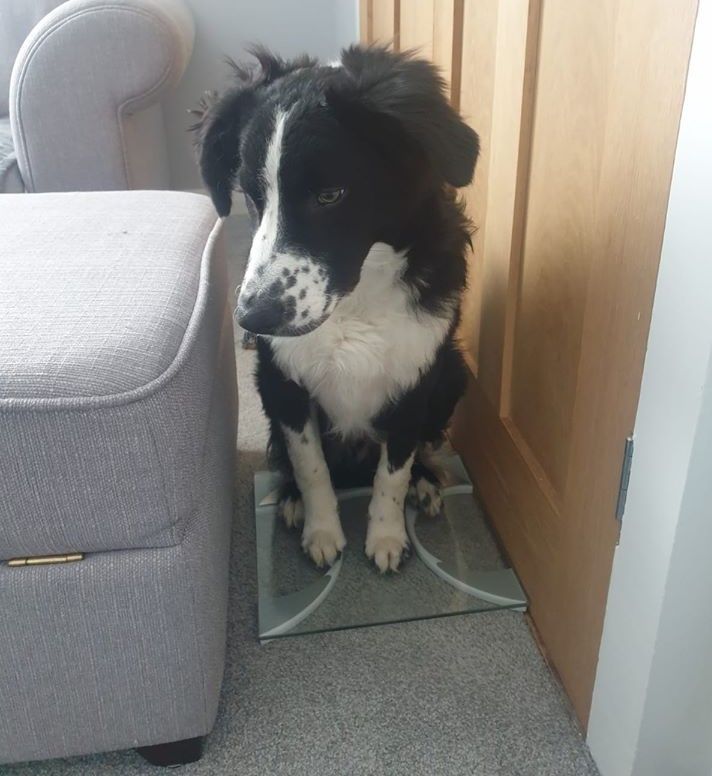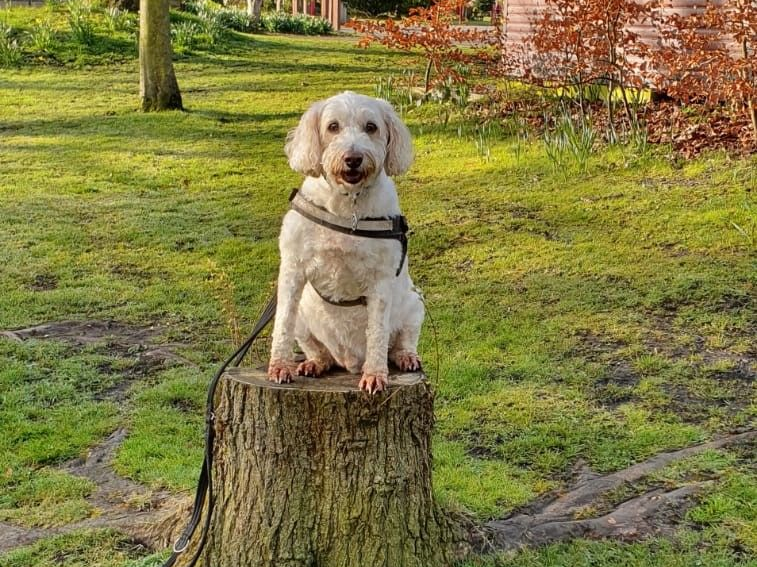 'Brilliant - five star service'
'After doing a number of different face to face classes with Cris over several years I could not recommend her services highly enough. At first, I was uncertain how I'd manage online learning (being offered due to the lockdown) however I need not have worried as the homework emails/videos Cris has sent each week have been clear and the feedback provided encouraging and easy to follow. I look forward to continuing lessons, in whatever format.'
Gemma and Winston
'Highly recommend'
'I was a little hesitant as to how effective training remotely would be, but Cris has shown her training can be just as good online. She explains everything clearly in her videos and you can fit the training around your own schedule.
There's actually even more time for individual feedback when sending my videos back. She watches every video I send and takes the time to analyse what is happening, what I'm doing correctly and what I could be doing differently to improve.
I would highly recommend her classes.'
Hilda and Ivy