Talking Dogs Rally is a fun sport that involves you and your dog working as a team to navigate a course with stations indicating exercises for you and your dog to perform; think of it as a sort of 'obedience exercise obstacle course' including a range of fun and challenging exercises. No matter what level you and your dog may be at it's easy to get involved. This fun challenge is designed to give you a taster of the fabulous sport of Talking Dogs Rally with the incentive of a chance to win a prize at the end.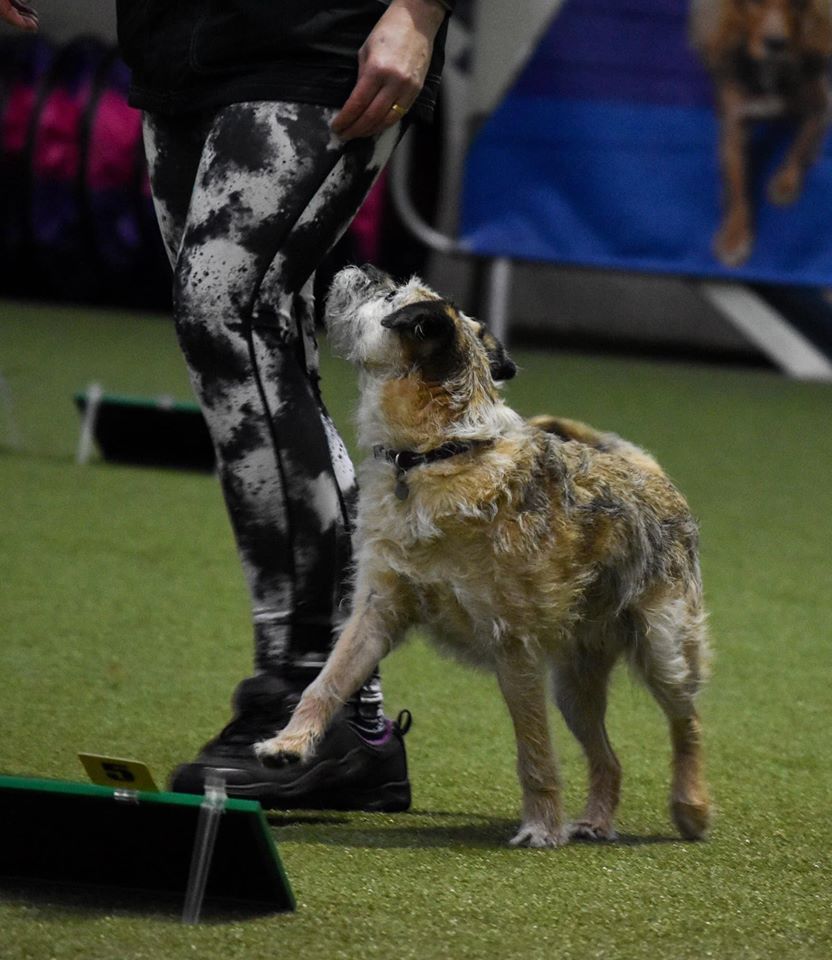 6 WEEK ONLINE CHALLENGE
Starting on Saturday 18th September, this is a challenge for you and your dog to do at home at a time convenient to you.
Each week, for weeks 1 to 5, you will be introduced to two new Talking Dogs Rally stations. Watch the video demonstrations on our online platform, follow the top tips and have fun giving it a go. Once you've practiced, video your training on your phone and send it to me so I can feedback and help you progress.
On week 6 you will be set a mini course to have a go at and submit a video of. There will be a couple of prizes, one based on accuracy and the other on motivation and enthusiasm, so even if you haven't quite mastered the exercises if you and your dog are having fun you are still in with the chance of winning a prize.