Talking Dogs Rally is a fun sport that involves you and your dog working as a team to navigate a course with stations indicating exercises for you and your dog to perform; think of it as a sort of 'obedience exercise obstacle course' including a range of fun and challenging exercises. No matter what level you and your dog may be at it's easy to get involved. This fun challenge is designed to give you a taster of the fabulous sport of Talking Dogs Rally with the incentive of a chance to win a prize at the end.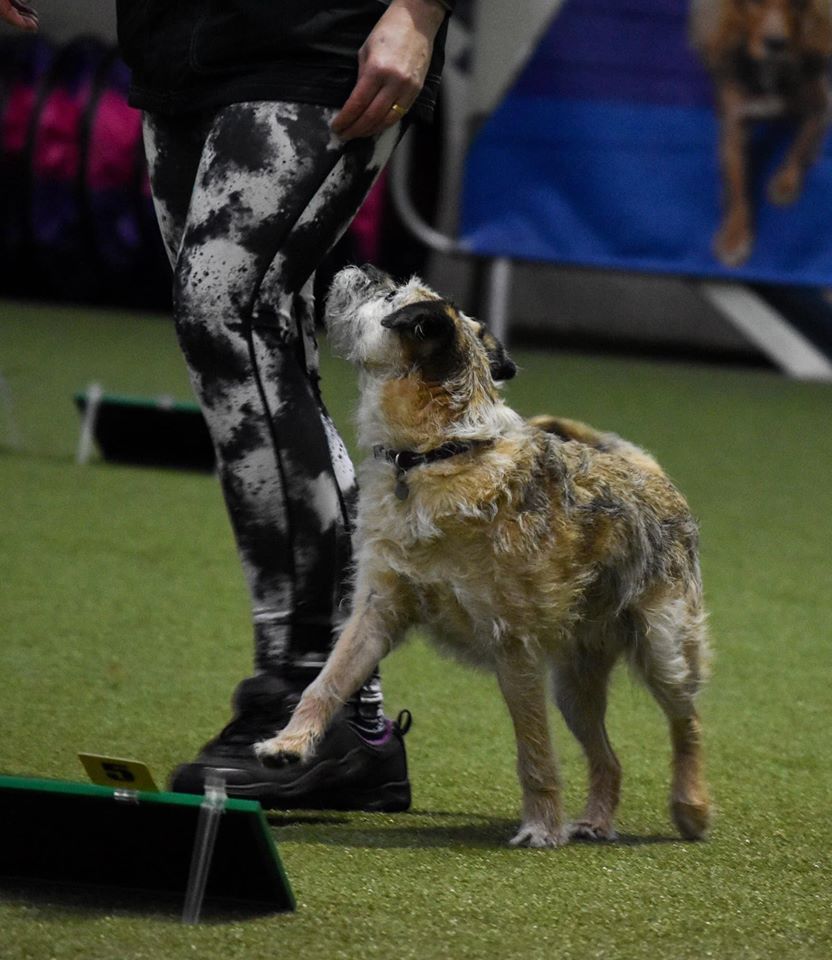 6 WEEK ONLINE CHALLENGE
Each week, for weeks 1 to 5, you will be introduced to two new Talking Dogs Rally stations. Watch the video demonstrations on our online platform, follow the top tips and have fun giving it a go. Once you've practiced, video your training on your phone and send it to me so I can feedback and help you progress.
On week 6 you will be set a mini course to have a go at and submit a video of.