Introducing 'Lockdown Laughs' - a fun course to teach your dog some tricks to keep you and them entertained during this difficult time. Training is mentally tiring and a tired dog is a happy dog and a happy owner:).
We all like to show off our clever dogs, so the course will teach 7 tricks (Plus a bonus one) so by the end of the course you'll have a weeks worth of themed tricks (A trick per day) to share by video or photo with your friends and family.
Oh no it's Monday
Tongue out Tuesday
Weigh in Wednesday
Tidy up Thursday
Creeping into the weekend
Selfie Saturday
Sleepy Sunday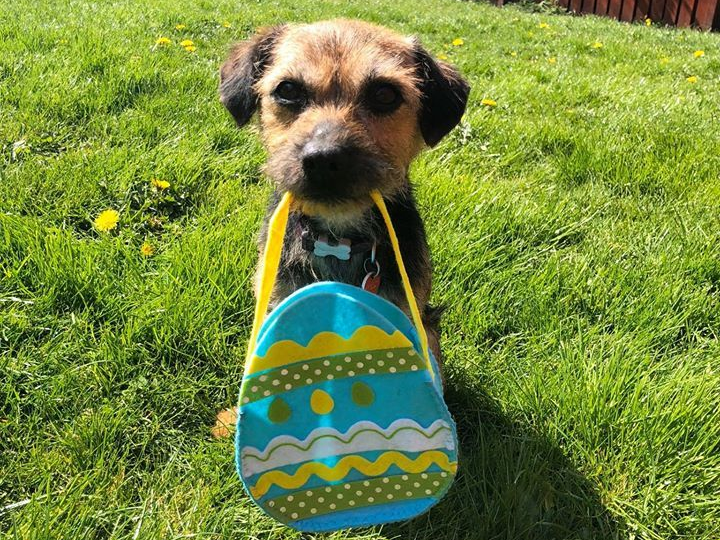 Rab in a box!
When tidying your toys away doesn't quite go to plan, but is lots of fun anyway.
Teaching tongue out Tuesday